DAN HOLLINGS ANNOUNCED A NEW WEBINAR, TO SUCCESSFULLY SURVIVE CRYPTO WINTER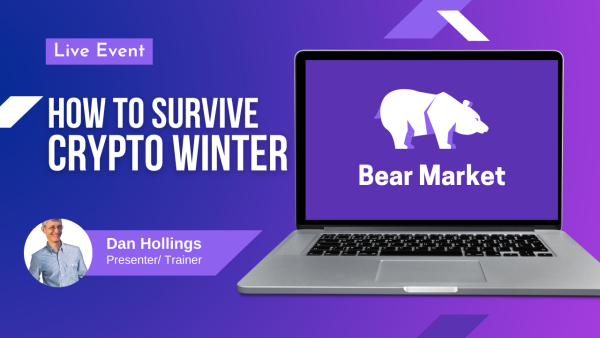 The Plan by Dan Hollings is a proven system that leverages automated bot trading to assist people in over 130 countries, making the right crypto investment decisions 65% of the time. Using this same strategy, Dan Hollings reports that he has never had a loss-making month ever. According to so many sources, we are essentially in the Crypto Winter, so Dan has decided to host a webinar called "The Plan" on July 14th where he will share this same strategy he has been successfully using for years. The webinar can be replayed by anyone, even if they happen to miss the live session. 
Through a step by step process, Dan will show what to do at the time when the market is down. He will also explain why an investor actually needs crypto winters to make even bigger returns and how to go about it.
The idea of the webinar stems from the fact that, despite the media saying that we are in crypto winter, about half a billion dollars in 2022 have been invested in the crypto market. Some of the largest investments are from big institutions that use educated analysts and sophisticated computer systems to make investment decisions. Clearly they are bullish on crypto, but common people don't know how they are able to reach such accurate decisions. The answer is rather simple: 'Crypto Bots.' With The Plan by Dan Hollings, now a common investor has got access to a similar bot based trading system that can help them make decisions with the same confidence.
The CEO of SaazLife LLC and organizer of this webinar, Anish Chatterjea,, who has created a unique rule-based strategy to successfully implement The Plan by Dan Hollings no matter the expertise of the crypto investors, said "My "crypto mentor" Dan Hollings did better than ok during the 2021 crypto boom But he built his massive crypto wealth through the crypto winter of 2018-2020 first using the same system which he will share with the attendees. He's going to go on a webinar to share all the details for free -This approach has been tested in all kinds of market conditions. So if you are thinking about investment, to build long-term wealth, The Plan by Dan Hollings is the way to go. To see it in action and learn to set up such bots by yourself, every investor, old or new, should attend this exclusive webinar." 
To learn more about the "The Plan" webinar by Dan Hollings and register for the webinar visit: http://www.CryptoPlanWorks.com
Media Contact
Company Name: SaazLife
Contact Person: Anish 
Email: anish@saazpro.com
City: Vancouver
State: British Columbia
Country: Canada
Website: www.CryptoPlanWorks.com