• bonus benefits • business strategy • Consumable System Course review • dropshipping • e-commerce success • fulfillment • Jorge Rodriguez • Jules De Armon • Manuel Suarez • marketing • online supplement business • step-by-step guide • Steven Anderson • TCS • The Consumable System • The Consumable System Bonus • Zero Inventory Approach • Zero Inventory Method
Unveiling the Path to E-Commerce Triumph... In the ever-evolving landscape of e-commerce, where do you turn for a proven roadmap to success? Look no further – The Consumable System Course (AKA TCS) is here to illuminate your path to e-commerce victory. Join us as we delve deep into this comprehensive review, a course led by the expertise of Manuel Suarez, Jorge Rodriguez, Steven Anderson, and Jules De Armon. Masterminds Behind the Curtain Step into a realm of limitless possibilities as we introduce you to the visionary minds shaping your journey. Manuel Suarez, the brains behind The Consumable System, has joined forces...
---
• #BusinessTips • #Dropshipping • #hybridbusiness • #OnlineSuccess • #WhiteLabeling • #WhiteLabelingSupplements • Business opportunities • business roundtable • Business understanding and stratagies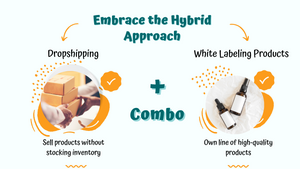 ⬆️ Watch Video Above on this Subject ⬆️ Crafting Your Brand Identity: The Key to Stand Out in the Market Are you ready to dive into a dynamic business model that could skyrocket your online selling game? 🚀 If you're an aspiring entrepreneur seeking a profitable venture or looking to boost your existing e-commerce business, then you're in for a treat! In this blog, we'll explore the powerful combination of White Labeling and Dropshipping, unlocking endless opportunities for success and profit! 💼💰 Combining White Labeling and Dropshipping: The Winning Combo! 👋 Hey there, e-commerce enthusiasts! Ready to unlock the secret to...