News — Scaling Your Business
• Guide to starting your own business on Amazon • learning from home • Reverse Sourcing Wholesale • Scaling Your Business • Scouting Products • Sourcing Suppliers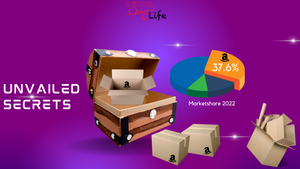 Join us for a transformative live training session on September 19 and 25th, 2023, at 10am PST, and discover the proven strategies for building a profitable Amazon business. With limited spots available, this is the chance to learn from the expert, Jason Fladlien. Are individuals looking to start a business or generate an additional passive income stream? Look no further! We invite participants to a live training session titled "This Formula allows one to profit from Amazon like clockwork." This session will be held on September 19, 2023, at 10am PST, followed by a second session on September 25. Why...
---
• Scaling Your Business • The E-commerce Opportunity • The Financial Freedom • The Side Hustle Revolution • The Work-Life Balance
Turn Your Side Hustle into a Full-Time E-commerce Empire The Side Hustle Revolution "Your side hustle is your best hustle!" We've all heard this catchy phrase, but how many of us have actually taken the plunge to turn our side gigs into full-time businesses? Especially in the e-commerce world, the opportunities are endless.   Why E-commerce? E-commerce is not just a trend; it's a revolution. With a projected growth rate of 30-40% every year, there's never been a better time to jump in. As the saying goes, "The best time to start was yesterday. The next best time is now."...