News — #WhiteLabelingSupplements
• #BusinessTips • #Dropshipping • #hybridbusiness • #OnlineSuccess • #WhiteLabeling • #WhiteLabelingSupplements • Business opportunities • business roundtable • Business understanding and stratagies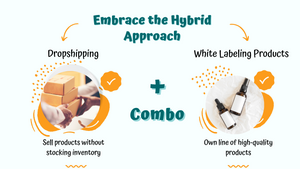 ⬆️ Watch Video Above on this Subject ⬆️ Crafting Your Brand Identity: The Key to Stand Out in the Market Are you ready to dive into a dynamic business model that could skyrocket your online selling game? 🚀 If you're an aspiring entrepreneur seeking a profitable venture or looking to boost your existing e-commerce business, then you're in for a treat! In this blog, we'll explore the powerful combination of White Labeling and Dropshipping, unlocking endless opportunities for success and profit! 💼💰 Combining White Labeling and Dropshipping: The Winning Combo! 👋 Hey there, e-commerce enthusiasts! Ready to unlock the secret to...
---
• #CreateYourBrand • #EntrepreneurialSuccess • #ProfitableVenture • #SupplementIndustry • #WhiteLabelingSupplements • Create Your Brand • Entrepreneurial Success • Supplement Industry • White Labeling Supplements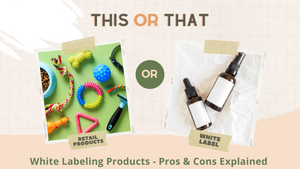 Create Your Own Supplement Empire with White Labeling and Rock the Market! Introduction: Hey there, fellow health enthusiasts and aspiring entrepreneurs! Are you ready to embark on a thrilling journey into the world of white labeling supplements? 🚀🌟 If you're seeking the secret sauce to carve your own profitable brand and conquer the supplement market, you've come to the right place! Join us as we spill the beans on white labeling and unveil valuable insights to help you achieve success in this booming industry. 💊💰 The Sweet Taste of Success: Unveiling White Labeling Discover the sweet benefits of white labeling...