• #growthanddevelopment • #OnlineBusinessTips • #workfromanywhere • Building a passive income stream from scratch • Creating multiple sources of passive income • E-commerce tips • Ecommerce Success • Ecommerce Tips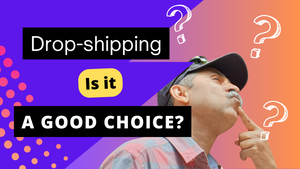 Is drop-shipping your ticket to entrepreneurial success? Introduction: "Are you dreaming of starting your own online business but feeling overwhelmed by inventory management and shipping logistics? Enter dropshipping, the buzzword taking the e-commerce world by storm! In this blog, we'll dive into the pros and cons of dropshipping, uncovering the secrets behind its rising popularity. So grab a cup of coffee and let's get started!" The Pros of Dropshipping: Low Startup Costs and Endless Possibilities! "Low Investment, Big Returns: The Lowdown on Startup Costs in Dropshipping" "In the world of dropshipping, you can kickstart your entrepreneurial journey without breaking the...
---
• #workfromanywhere • Business opportunities • content creation • digital marketing • e-learning • Information Products
Why People Pay for Information and How You Can Profit from It Are you tired of sifting through the endless sea of information online? Do you find yourself wondering why people are willing to pay exorbitant amounts of money for information when so much of it is readily available for free? Well, let me tell you a story that might shed some light on this seemingly odd phenomenon. The Most Valuable Piece of Information in the World: The Recipe of Coca-Cola As you may know, the recipe for Coca-Cola is one of the most valuable pieces of information in the...