• #growthanddevelopment • #OnlineBusinessTips • #workfromanywhere • Building a passive income stream from scratch • Creating multiple sources of passive income • E-commerce tips • Ecommerce Success • Ecommerce Tips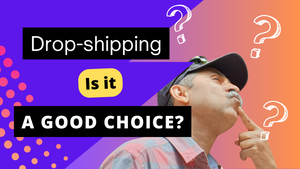 Is drop-shipping your ticket to entrepreneurial success? Introduction: "Are you dreaming of starting your own online business but feeling overwhelmed by inventory management and shipping logistics? Enter dropshipping, the buzzword taking the e-commerce world by storm! In this blog, we'll dive into the pros and cons of dropshipping, uncovering the secrets behind its rising popularity. So grab a cup of coffee and let's get started!" The Pros of Dropshipping: Low Startup Costs and Endless Possibilities! "Low Investment, Big Returns: The Lowdown on Startup Costs in Dropshipping" "In the world of dropshipping, you can kickstart your entrepreneurial journey without breaking the...
---
• Business opportunities • business roundtable • Ecommerce Tips • Free Workshop On Amazon Wholesale Business • Successful Selling
 Releasing on 15th Feb 2023...  This new report shares how to make money during a recession using a secret formula with the wholesale formula Los Angeles, CA, USA - February 15th, 2023: Jason Fladlien, the multi-millionaire entrepreneur and author, has just released a new publication titled "How-to-Profit-From-A-Recession." This free report shares the secret mantra that Jason used to go from being nearly broke to a millionaire when he started his online business in 2007, right at the start of the market crash. With a mere first payment of $3.58, Jason Fladlien became a millionaire with more than 4 Million dollars...