• bonus benefits • business strategy • Consumable System Course review • dropshipping • e-commerce success • fulfillment • Jorge Rodriguez • Jules De Armon • Manuel Suarez • marketing • online supplement business • step-by-step guide • Steven Anderson • TCS • The Consumable System • The Consumable System Bonus • Zero Inventory Approach • Zero Inventory Method
Unveiling the Path to E-Commerce Triumph... In the ever-evolving landscape of e-commerce, where do you turn for a proven roadmap to success? Look no further – The Consumable System Course (AKA TCS) is here to illuminate your path to e-commerce victory. Join us as we delve deep into this comprehensive review, a course led by the expertise of Manuel Suarez, Jorge Rodriguez, Steven Anderson, and Jules De Armon. Masterminds Behind the Curtain Step into a realm of limitless possibilities as we introduce you to the visionary minds shaping your journey. Manuel Suarez, the brains behind The Consumable System, has joined forces...
---
• create a business • create an income • Hacks • income strategy • make money from home • marketing • online business • online business ideas • opportunity revealed • passive income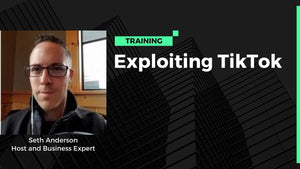 SaazLife is organizing a live webinar where our host Seth Anderson will train ways to leverage TikTok to gain more traffic and grow quickly. Seth Anderson Is Set To Reveal The Secrets To Leverage TikTok As A Source Of Income And Traffic Most people describe TikTok as an app made for teenagers. However, this is a wrong notion that people have about the app. This social media app can be used to generate and grow revenue.    Seth Anderson made his first online dollar in 2009 and has achieved success in this field. He spent the last two years perfecting his...
---
• Hacks • life moments • marketing • productivity
How To Turn Social Media From An Addiction To An Asset For better or worse, in 2022, we as a civilization are more connected than ever before.    Most of us already have a social media account in some form, whether you share posts yourself or follow along with the journeys of friends or famous strangers.    No matter what your current relationship is with these applications and how frequently (or infrequently) you post, here are some of the many benefits of establishing a presence on social media:   Alter Your Potentially Negative Mindset About Social Media   Most people are...
---
• ecommerce • goals • marketing • onlinebusiness • productivity • workfromhome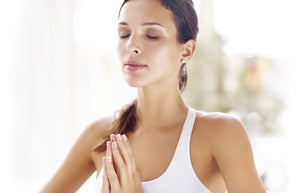 "Dreams without goals are just dreams…. A goal everyday.. Discipline and consistency.. Will make it work :)  How I meet my dreams and goals....What works for me!  So simple however very effective technique which I use daily….  It is great to have BIG Goals or Dreams, however they are much harder to achieve than what you really might think…. Just imagine one day you decide..You are going to run a marathon in 12 months… Now that is a Great goal for anyone BUT how to you plan to achieve it? How will you train for it…. Especially when you never ran...