News — Building a successful Amazon brand
• #growthanddevelopment • Advanced tactics for growing an Amazon business • Amazon wholesale business • Building a passive income stream from scratch • Building a successful Amazon brand • Business understanding and stratagies • how to make money living abroad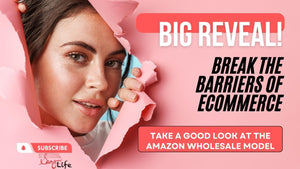 One Key To Success When Selling On Amazon Is To Create An Effective Strategy Key to success when selling on Amazon A. Using the Amazon wholesale selling model and B. Is to have a well-defined strategy in place. Here are some steps to follow to create an effective strategy for this model: Research products to sell. The first step in selling on Amazon using the wholesale model is to find products that you can purchase at a wholesale price and resell for a profit on the platform. You can start by considering products that you are already familiar with or...
---
• Advanced tactics for growing an Amazon business • Amazon FBA tutorial for beginners • Building a passive income stream from scratch • Building a successful Amazon brand • Creating multiple sources of passive income • How to start an Amazon business from scratch • Mastering Amazon seller central • Maximizing profits with Amazon PPC • Passive income strategies for busy professionals • Product sourcing strategies for Amazon sellers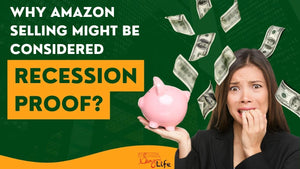 Why Amazon Selling Might Be Considered Recession-Proof As an online seller, it's natural to be concerned about how your business will fare during economic downturns. After all, recessions can lead to reduced consumer spending and a challenging business environment. However, it's important to remember that not all businesses are equally affected by recessions. In fact, some businesses are able to weather economic storms better than others. One such business is Amazon. With its large and diverse customer base, wide range of products, strong financial foundation, trusted brand, and strong online presence, Amazon is well-positioned to thrive during a recession. In...