News — Professional Development
• #growthanddevelopment • life moments • Personal Growth • Power of Self-Awareness • Professional Development • self-awareness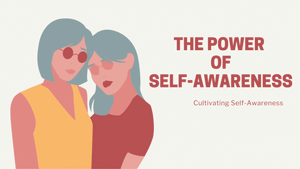 Cultivating Self-Awareness for Personal Development and Success Introduction: In today's fast-paced world, self-awareness has emerged as a vital skill for personal growth, success, and overall well-being. By understanding ourselves at a deeper level, we gain valuable insights into our thoughts, emotions, and behaviours. In this blog post, we will explore the significance of self-awareness and delve into practical exercises, thought-provoking lessons, and inspiring case studies that will guide you on your journey of self-discovery and transformation. Section 1: The Importance of Self-Awareness Self-awareness is the foundation for personal development. It is the conscious knowledge of oneself, including our strengths, weaknesses,...
---
• Digital Education • eLearning • Information Products • Learning Management Systems • Online Education • Online Marketing Strategies • Online Training • Personal Development • Professional Development • Skill Development • Virtual Education Solutions
Scale your business with the same methods used to turn a $4 product into a 9-figure business The eLearning industry is a rapidly growing market, with billions of dollars invested each year, providing a huge opportunity for businesses and individuals to generate income. One expert in this field is Jason Fladlien, who has created a product called Product eClass that teaches individuals how to profit from this booming industry. This course comes with six training sessions and seven additional very valuable bonuses to make sure that you have all the tools and resources needed to be successful in this industry....