News — Business opportunities
• #FreeWebinarTraining • #HybridBusinessModel • #ShopifyBlog • #SupplementEmpire • Business opportunities • Business understanding and strategies • hybrid business model • supplement empire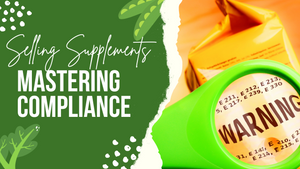 Unleash Your Supplement Empire: Mastering the Hybrid Business Model Hey there, fellow entrepreneurs! Are you ready to embark on a journey that could transform your supplement dreams into a thriving empire? Buckle up, because we're about to unveil the secrets of the hybrid business model – the ultimate strategy to skyrocket your success in the supplement industry. The Hybrid Revolution: Sculpting Your Supplement Empire from Scratch Picture this: You, the mastermind behind an empire of premium supplements that captivate markets and conquer hearts. The hybrid business model is your chisel, and the raw material is your vision. By blending the...
---
• #BusinessTips • #Dropshipping • #hybridbusiness • #OnlineSuccess • #WhiteLabeling • #WhiteLabelingSupplements • Business opportunities • business roundtable • Business understanding and stratagies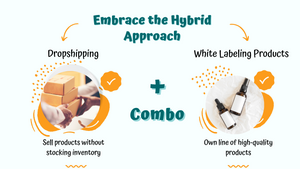 ⬆️ Watch Video Above on this Subject ⬆️ Crafting Your Brand Identity: The Key to Stand Out in the Market Are you ready to dive into a dynamic business model that could skyrocket your online selling game? 🚀 If you're an aspiring entrepreneur seeking a profitable venture or looking to boost your existing e-commerce business, then you're in for a treat! In this blog, we'll explore the powerful combination of White Labeling and Dropshipping, unlocking endless opportunities for success and profit! 💼💰 Combining White Labeling and Dropshipping: The Winning Combo! 👋 Hey there, e-commerce enthusiasts! Ready to unlock the secret to...
---
• #workfromanywhere • Business opportunities • content creation • digital marketing • e-learning • Information Products
Why People Pay for Information and How You Can Profit from It Are you tired of sifting through the endless sea of information online? Do you find yourself wondering why people are willing to pay exorbitant amounts of money for information when so much of it is readily available for free? Well, let me tell you a story that might shed some light on this seemingly odd phenomenon. The Most Valuable Piece of Information in the World: The Recipe of Coca-Cola As you may know, the recipe for Coca-Cola is one of the most valuable pieces of information in the...
---
• #AmazonWholesaleBusiness • #growthanddevelopment • #OnlineBusinessTips • Advanced tactics for growing an Amazon business • Business opportunities • Business understanding and stratagies • online business ideas • Online Education • Online Marketing Strategies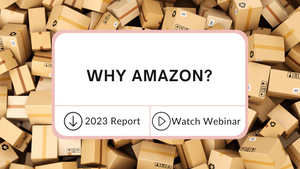 Watch One of the most extensive free webinars which reveals the growth strategy in the down market and Download 2023 Market Report. One of the most anticipated webinars "The Greatest Risk-Free Way To Start or Grow An Online Business" will show the step-by-step method to gain in the down market. To complement the webinar, SaazLife is sharing a brand new report that examines the current down market and why Amazon is the best option to start a business and create an additional income stream.   The revealing report and webinar are free. Both can be accessed by anyone interested in learning more...
---
• Business opportunities • business roundtable • Ecommerce Tips • Free Workshop On Amazon Wholesale Business • Successful Selling
 Releasing on 15th Feb 2023...  This new report shares how to make money during a recession using a secret formula with the wholesale formula Los Angeles, CA, USA - February 15th, 2023: Jason Fladlien, the multi-millionaire entrepreneur and author, has just released a new publication titled "How-to-Profit-From-A-Recession." This free report shares the secret mantra that Jason used to go from being nearly broke to a millionaire when he started his online business in 2007, right at the start of the market crash. With a mere first payment of $3.58, Jason Fladlien became a millionaire with more than 4 Million dollars...